May Night Salvia 
May Night Salvia has many common names such as ornamental meadow sage and violet sage.  May Night Salvia has a compact mounding form, and in the summer it blooms bright violet flowers that bees, butterflies, and hummingbirds love.  This plant makes a huge statement when used in mass plantings.  
Russian Sage
Russian Sage will lighten up any landscape space with its tall and airy flower spikes.  Not only will you notice Russian Sage's beautiful icy purple flowers and its silver green leaves, but you will also smell its aromatic foliage.  
Black-Eyed Susan 
Black-Eyed Susan is a heat loving perennial that loves to naturalize.  This plant is named because it has a dark brown center of the daisy like flower.  Depending on the variety, this plant can grow from 1 foot tall to 3 feet tall.  Another added bonus, deer do not like to snack on its pretty yellow flowers!  Black-Eyed Susan is a very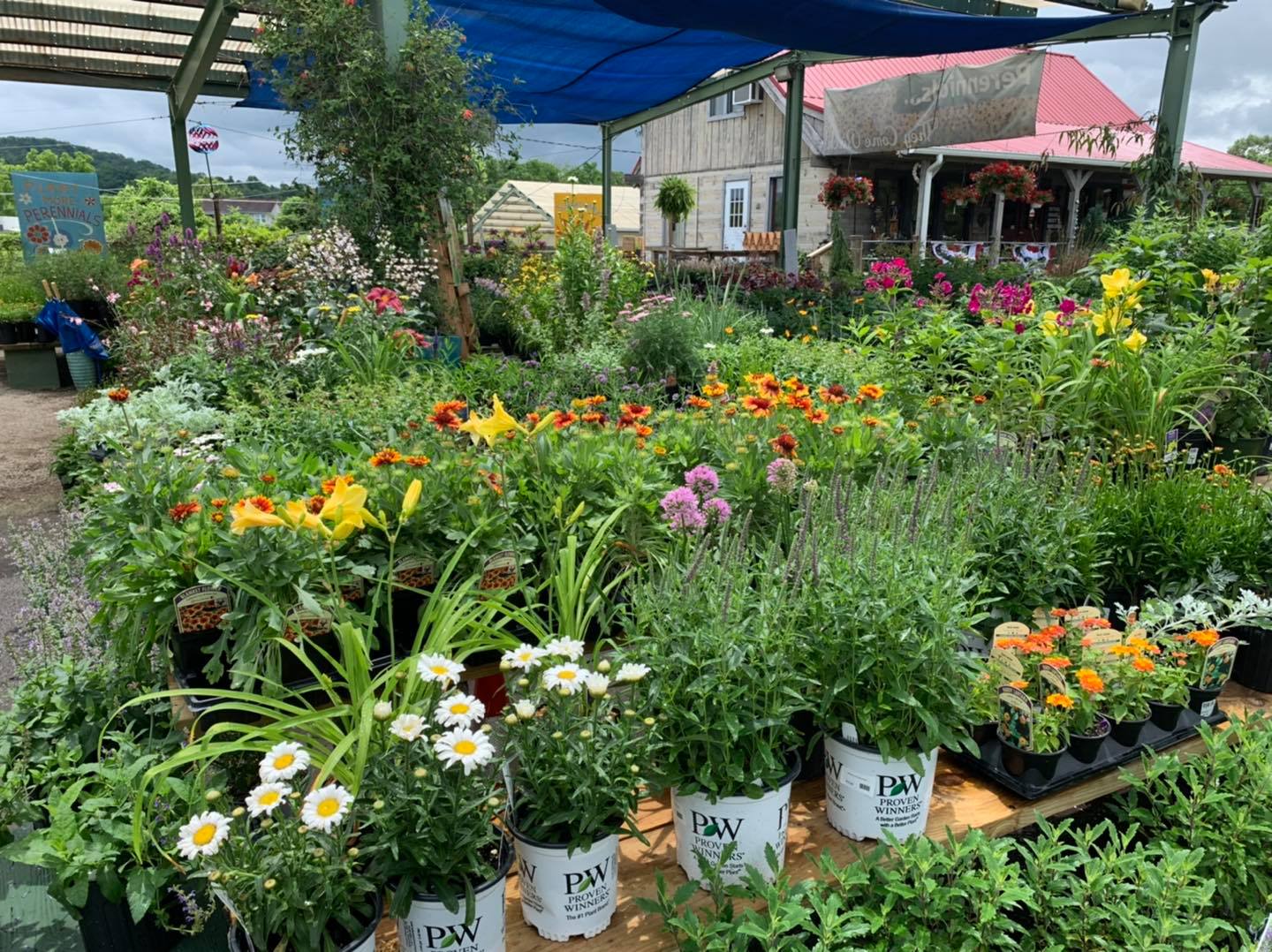 versatile plant so consider using them in a cut flower garden, a hillside garden, or as a border in the landscape. 
Canna Lily
Bring the tropical flowers to your home with the Canna Lily.  Although the Canna isn't a true lily, the bright flowers do resemble them.  This plant loves being around water, so it is a great choice to plant around your pond or water feature.  They do have a spreading habit, so when planting you will only need a few to start out.  The bright colored flowers range from yellow, orange, and red. 
Joe Pye Weed
If you have read anything about growing a pollinator garden, you have likely read about Joe Pye Weed.  This wildflower attracts all types of pollinators like tiger swallowtails, monarch butterflies, and honeybees.  The pollinators are attracted to the vanilla scented pink-purple cluster of flowers. You can see this growing in a formal garden or along the banks of a highway.  
Moonbeam Coreopsis 
Moonbeam Coreopsis is a sun-loving perennial that has bright yellow flowers.  It is often used at the front border of the landscape.  This plant thrives in full sun and is drought tolerant once established. This variety of coreopsis has a mounding growth habit and will reach 12-18 inches at maturity. Moonbeam will bloom spring through summer, and removing spent blooms will encourage new flower growth and prevent self-seeding.