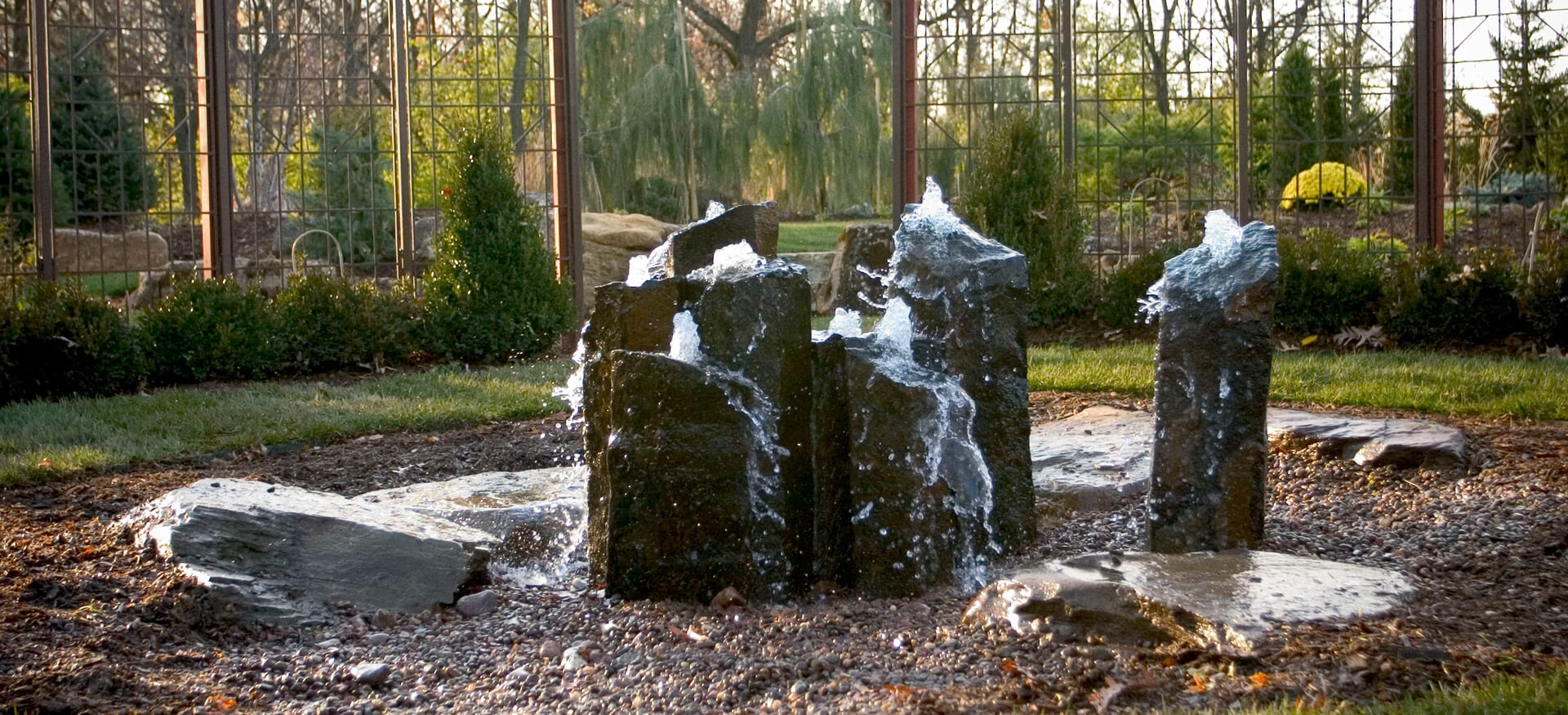 If you are looking to add a splash of water to your landscape but not yet ready for a pond or waterfall, then a fountainscape is perfect for your outdoor space. The sight and sound of running water of a fountainscape can be installed at a fraction of the price of a pond or waterfall.
Fountainscapes also turns an average landscape into a show piece that's the conversation piece of all your neighbors and friends.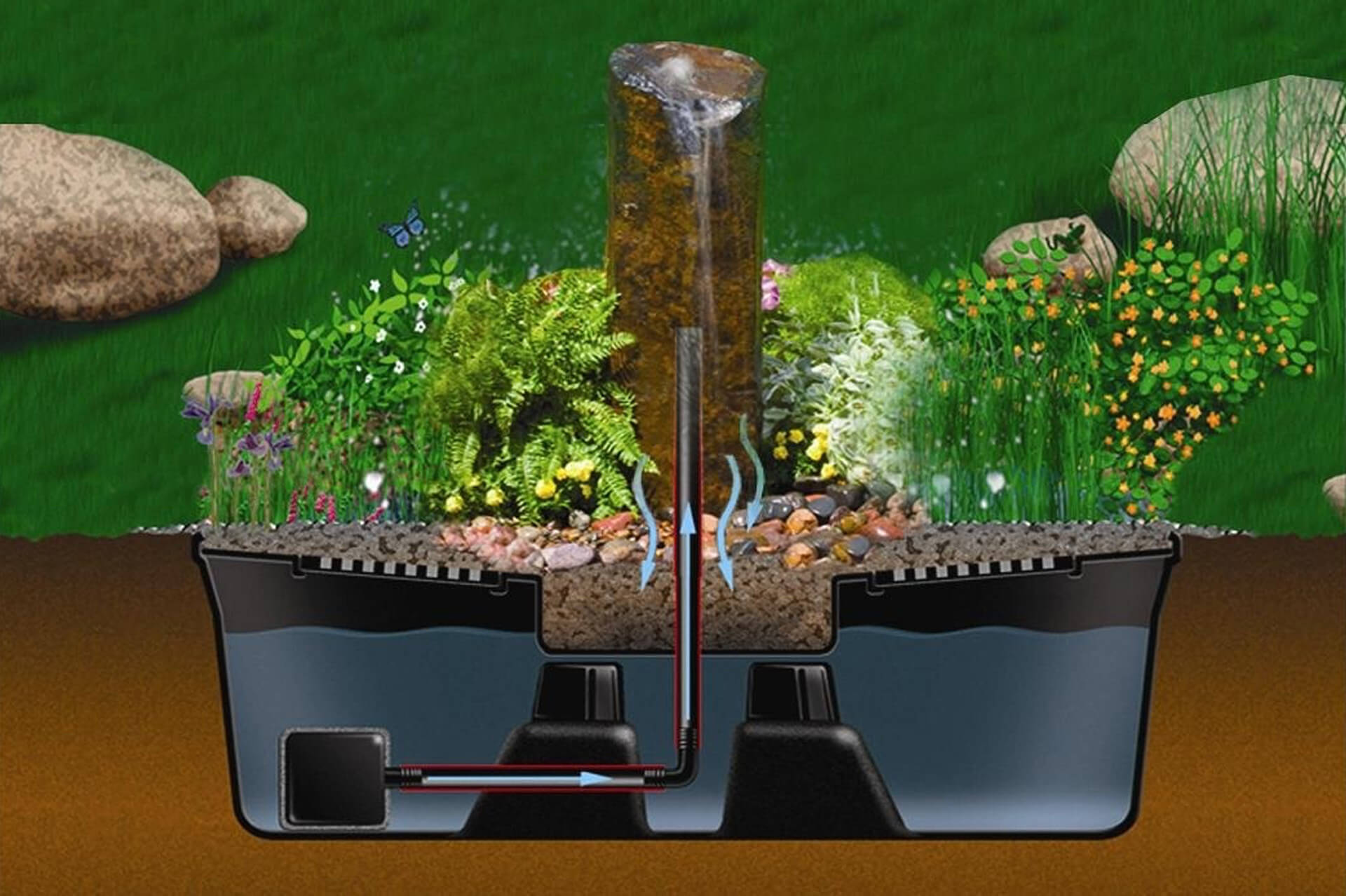 FountainScapes come in a variety of sizes, styles and materials. We offer many options from hand drilled boulders, basalt columns, urns, spillway bowls and many more.
You hold the freedom to choose a fountain that fits your space, style and budget.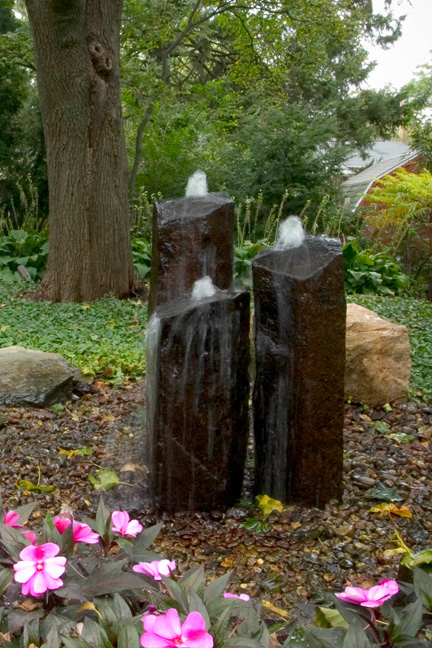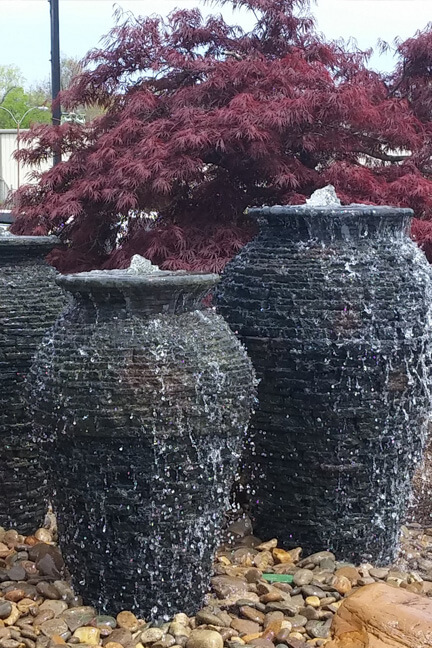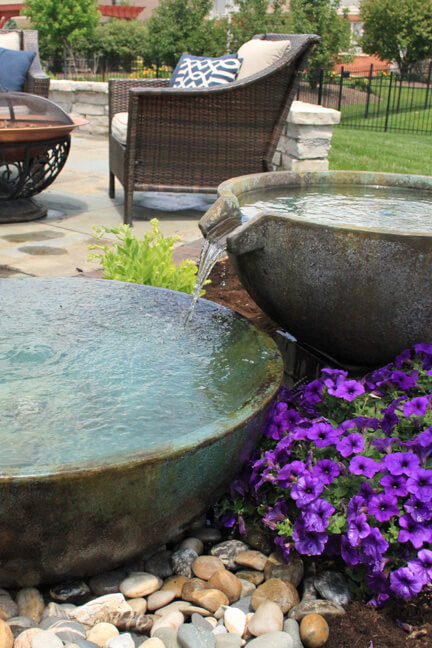 The average FountainScape ranges in price from $1500.00 to $5000.00.