Landscape Lighting
Today's homes offer quality lighting fixtures inside that enhance our living experience and offer architectural interest and style that complements our own tastes. The light for your outdoor spaces can and should be treated just as equally with innovative and stylish quality lighting fixtures for your exterior.
Let There Be Light
Beautifying your home and providing task lighting as well as added security are some of the ways low voltage lights are beneficial. Your home and landscaping as well as patios and water features all can be beautifully enhanced for your extended enjoyment through the proper use of professionally designed and installed low voltage lighting.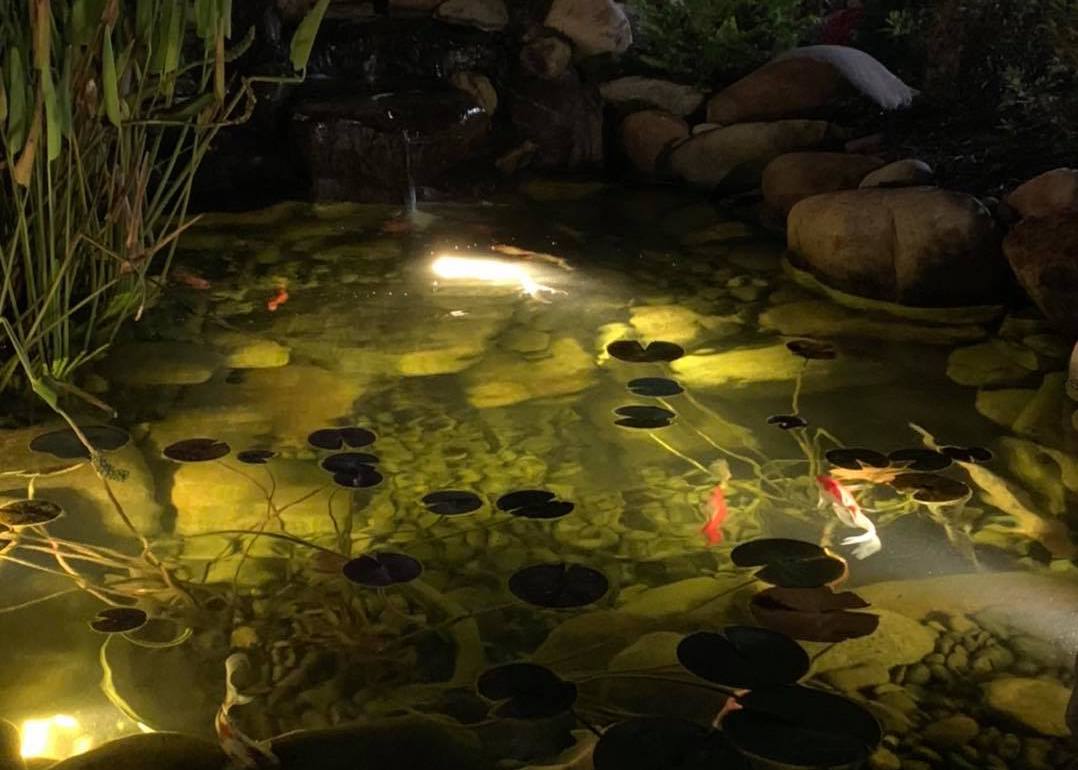 Do I Really Want Landscape Lighting?
This water feature (below left) and patio (below right) would not be viewable after dark without the use of low voltage lights, to enhance the spectacular waterfalls and spot lights to highlight the wonderful plantings surrounding them, as well as provide path lighting that invites you closer to these spaces becoming entranced by their sights and sounds.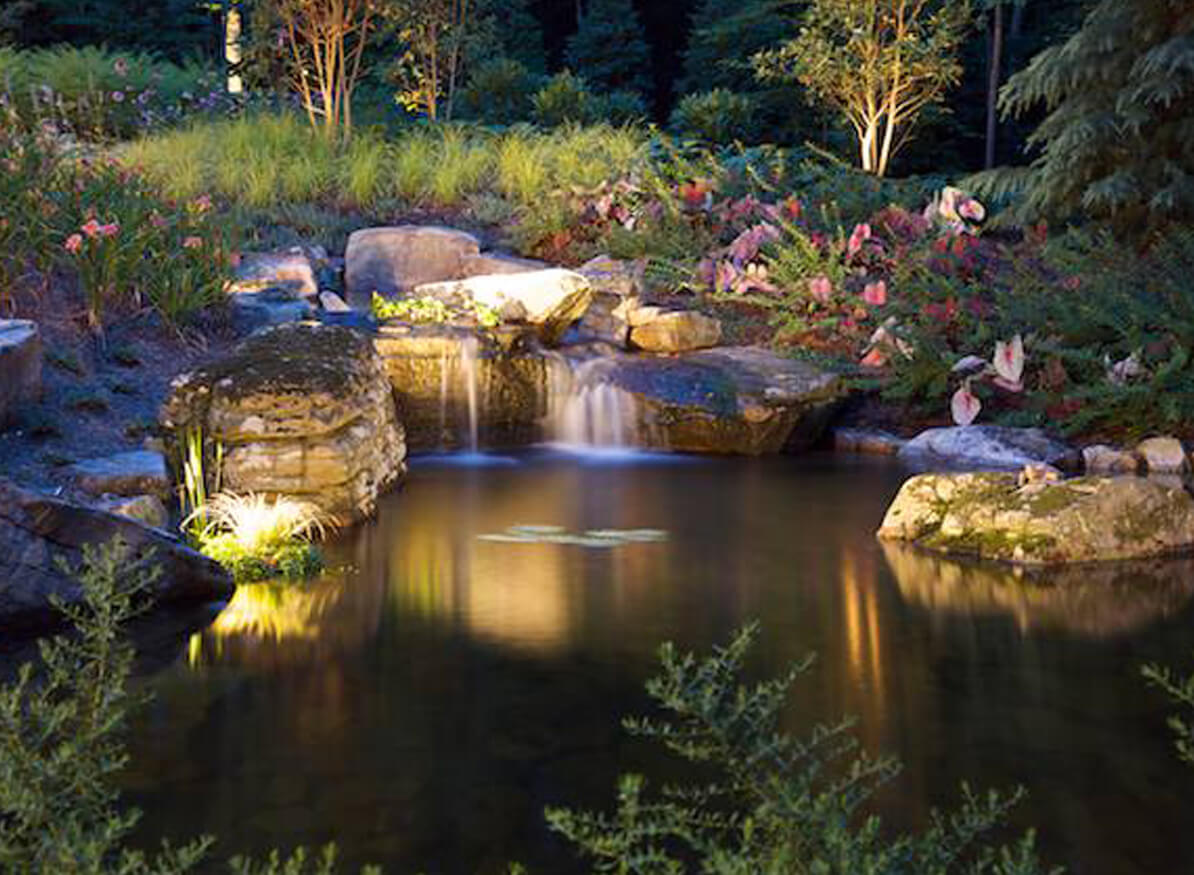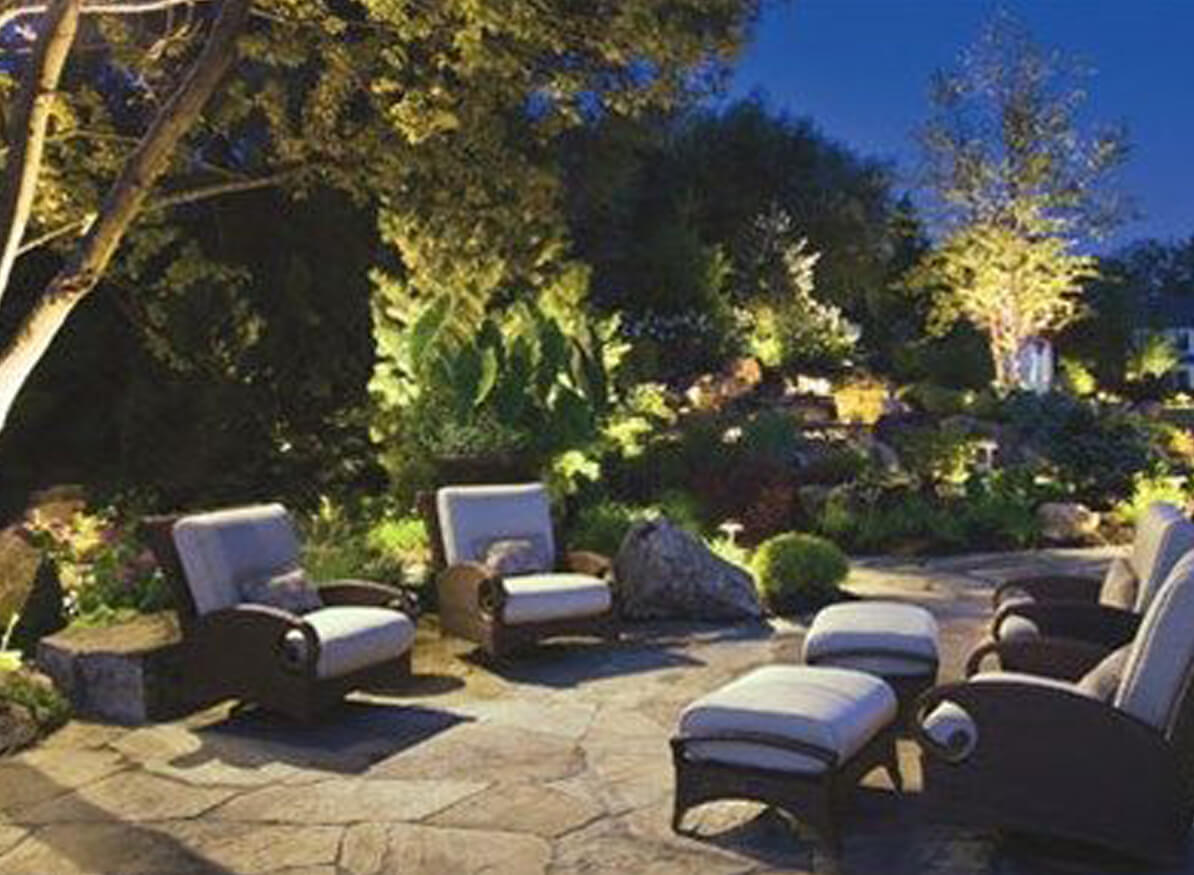 Best Selection of Landscape Lighting in Knoxville TN
The wonderful selections of LED path lighting and LED spotlight fixtures we have to choose from today not only add beauty, but are ecologically friendly and extremely energy efficient.
These fixtures add value to your home and life by allowing the spaces to be used for extended hours long after the sun has gone down. With trouble free technology and long use life spans, the LED low voltage landscape lighting fixtures of today can carry warrantees of 10 to 15 years. That means you'll have worry free reliability and no time or money spent replacing worn out bulbs 1 to 2 times per year.
Don't you think you deserve to enjoy your outdoors more? We certainly do. Let us show you how with low voltage lighting. Contact us today to find out more.
Frequently Asked Questions About Landscape Lighting
Landscaping Services | Some of Our Work
The experts at Willow Ridge Garden Center & Landscaping provide you with beautiful hardscape & landscaping designs, unique water features, season plants for decoration, & so much more! We have provided a photo gallery that displays some of our work, & a video gallery that features how to videos!