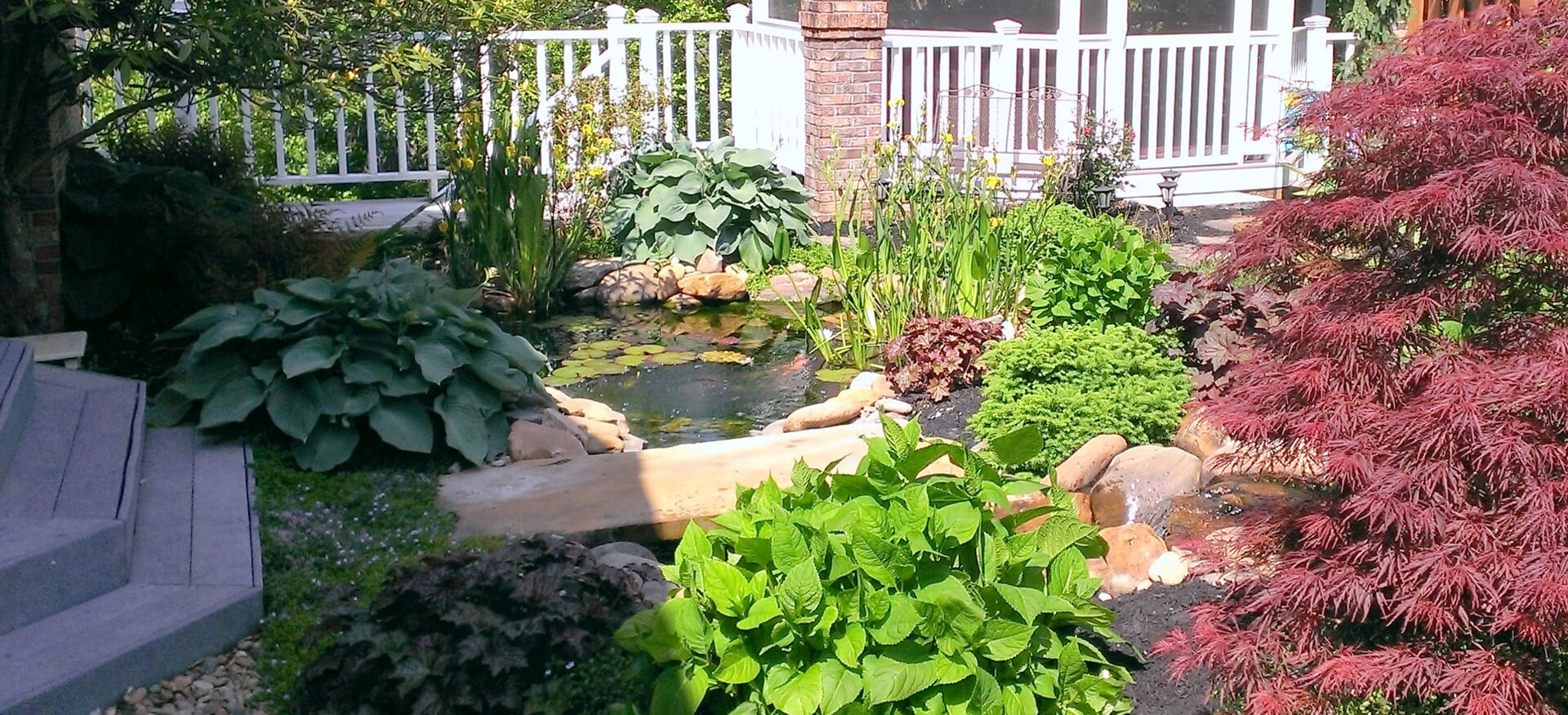 Pond Cleaning And Maintenance Services In Knoxville And Oak Ridge,
Tennessee
You're supposed to get your car's oil changed every 3000 miles to keep it in it's best working condition. A water feature is no different in that annual pond maintenance keeps the ecosystem in it's best working condition too!
Why Are Annual Cleanings Important?
One of the best ways to keep your water feature or pond's maintenance down is by doing an annual cleaning.  Annual cleaning is important to your water feature's health and ecosystem. The best way to reduce the amount of maintenance of your water feature is through preventative maintenance in order to keep it healthy.
Whether you have an ecosystem pond, waterfall or fountainscape, the cleanout prepares the feature for whatever is next to come! Pond cleaning services are dirty yet a necessary task to promote a healthy ecosystem and provide clear water for you to enjoy.
When Should I Get My Pond Cleaned?
Here at Willow Ridge, we clean pretty much year round! Of course during the winter months we don't go out, but starting early spring all the way through late fall, we can turn your pond from green to clear!
Spring Pond Maintenance
Spring is a very popular time to have maintenance services done to your water feature! This will help clear the way for a beautiful pond come BBQ season and will clean out the water from the winter months. This service generally starts at the beginning of March but is weather dependent.
Fall Pond Maintenance
This service is the same as in the spring time but focuses on preparing the pond for the winter. A very popular option that most of our clients opt for is to have their pond netted to help prevent as much foliage from falling in the pond during Autumn. Once the leaves have fallen, simply remove the net and store for the next year!
Bi-Weekly Pond Maintenance
Willow Ridge offers pond maintenance to all our water feature customers to guarantee a beautiful water feature day after day. Although our ecosystem water features are low in maintenance and easy to care for, some work is involved to properly maintain you water garden.
Most people choose to have us service their water feature bi-weekly, but some request weekly or monthly visits. The average cost of a visit is $75.00.