Experienced Professionals
A community-minded landscaping business servicing Oak Ridge, Knoxville, & the surrounding areas. If you are looking to create the ideal landscape or waterscape, contact our experts today!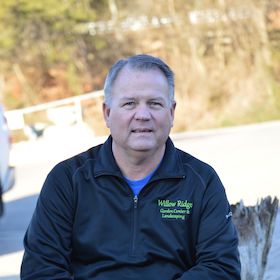 Gene Marlow
Landscape Estimator & President
Gene graduated from Clinton High School in 1985 and began working part-time for Willow Ridge while also attending the University of Tennessee majoring in Wildlife and Fisheries. He began working full-time with Willow Ridge in 1989 as a landscaper. In 1993 he was promoted to Garden Center Manager, became an active partner in 1997, and then became Manager of the Landscape Division and President of Willow Ridge in 1999.
From working his way from landscaper to president, Gene has become extremely knowledgeable in all aspects of the garden center and landscaping. He has been on many landscape and garden center tours from London, England to Victoria, British Columbia, and various areas in between, gaining knowledge and experience from some of the best companies in the business.
Gene is constantly seeking new ideas and innovative methods to provide Willow Ridge customers the most creative and highest quality landscaping available in Tennessee. His moto is "if you think you can or think you can't. You're right."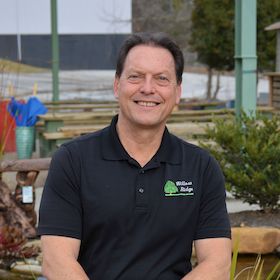 Robert Smiddy
Landscape Designer & Horticulturist
Robert has been with Willow Ridge since 1999. He graduated from Oak Ridge High School in 1980 and spent many successful years managing restaurants. Robert returned to the University of Tennessee & completed his degree in Ornamental Horticulture and Landscape Design with a minor in Business management. He likes to approach landscape designs with a focus on natural appearance and challenges himself to emphasize winter interest within his designs.
He takes a particular interest in use of perennials to provide long seasons of color as well as the use of colorful foliage and unique forms of plants to create special interest within the landscape.
The use of water gardens to add bio-diversity, garden structures and art, as well as the use of outdoor rooms are all part of the complete approach to master planning that Robert uses to create customized designs.
His garden designs have won the "Best of Show" ribbon from The Dogwood Arts Festival House & Garden show in 2011 & 2012 for a total of 5 times over the last 11 years. His residential designs have been recognized with community awards and he has been featured in a Public Broadcasting television series for one of the large residential gardens he has designed. In March of 2012, "Mountain High" was a feature garden in Southern Living Magazine and Robert was the key designer in this estate sized garden.
As a Certified Aquascape Contractor, Robert was a participant in the "World's most Extreme Pond Build" in the water garden capital of the world, St. Charles Illinois. This 250'x90'pond holds 300,000 gallons of water and pumps 150,000 gallons per hour with multiple waterfalls from 2′ to 10′ high and has a natural wetland filtration area.
Robert has been featured in a Nashville Public Television episode hosting a tour of one of the larger estate gardens he has been instrumental in planning and implementing and he does Garden Club talks several times a year. Robert enjoys volunteering in many civic projects such as habitat for humanity or Operation In As Much and has been part of a mission team to El Ayudante in Leon Nicaragua.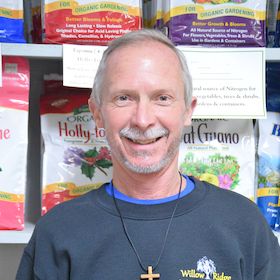 Greg T. Steele
Garden Center Retail Manager
Greg came to Willow Ridge in March of 1996 after 15 years of experience in his family's restaurant and nightclub business. Greg is a graduate of Bearden High School where he emphasized study in their four-year Ornamental Horticulture program.
He served as the President and Sentinel of the Bearden Chapter of the FFA (Future Farmers of America), and he was the recipient of the DeKalb Campus Beautification Award. Greg was also the recipient of the 1982 United States Achievement Academy National Award in Agriculture.
He spent one year working at Associated Nursery Systems and he continues to attend seminars and short courses through professional organizations like the American Nursery and Landscape Association in order to stay current on new technologies and trends in the Garden Center & Greenhouse Industry. His many responsibilities include Customer service, Staff management, Materials acquisitions, Facility's capital improvements, Deliveries management, Mass-media Advertising, Equipment maintenance and Landscape materials coordination.
"Get your hands dirty, it's good for you!" – Greg the Friendly Garden Guy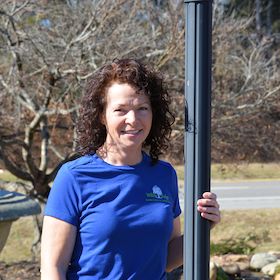 Florenda Howard
Office Manager, HR, Chaos Coordinator
Florenda has been with our Knoxville Garden Center for over 25 years. She enjoys being able to do small things that make people's lives easier and working with her 'family'. She is an East Tennessee girl born and raised, which has contributed to her hobbies that include gardening, hiking, kayaking, spending time with family, and enjoying church.
Florenda's favorite quote: "Life is 10% what happens to you and 90% how you respond to it." – Charles Swindoll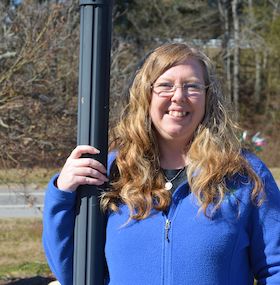 Jessica Carter
Office Administration/Marketing and Photography
Jessica has worked as an office administrator for nearly 20 years and came to work for Willow Ridge Garden Center & Landscaping in 2019. One of her favorite things about working here is the learning aspect. She is always learning something new and then gets to pass that along to our customers. Jessica also loves the family atmosphere here that is not only shared with the employees, but compassion that spreads to the customers as well. When she is working, you will find her in a photography session, taking road trips with her husband and two sons, or at the dirt track races. Her work and hobbies are a great demonstration of her favorite quote, "Don't run out of talent halfway through the corner." – Buddy Baker
Florenda's favorite quote: "Life is 10% what happens to you and 90% how you respond to it." – Charles Swindoll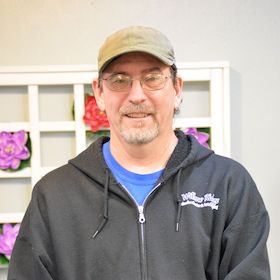 Ed Woodson
Assistant Retail Manager & Water Garden Department Manager
Ed started his career by obtaining his B.S. in Agricultural Business from Berea College, and is now a huge part of the operations here at Willow Ridge. He says that he loves being able to help people while working with plants, and while being both inside and outside while doing it. If he isn't working, Ed's hobbies include anything to do with plants, reading and computers.
Ed's Favorite Quote: "There is no try! Do or do not!" – Yoda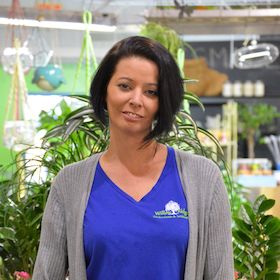 Lora Barker
Moving here from Santa Rose, CA, Lora came to work at Willow Ridge Garden Center & Landscaping as our gift shop merchandiser. Like a lot of our employees, she enjoys the family atmosphere that our employees share not only between themselves, but with our customers too. In her spare time, you will find Lora doing just about anything outdoors, and living by her favorite quote, "Do one thing every day that scares you." – Eleanor Roosevelt.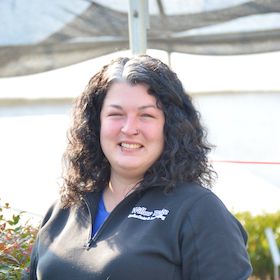 Desiree Bowman
Desiree is one of our garden center associates. She enjoys getting to play with plant every day and be around other 'plant nerds', as she likes to call her coworkers. Although you won't always see her around, because she is also a college student! Outside of school and work, she loves spending time gardening, fishing, knitting, and relaxing with friends and family.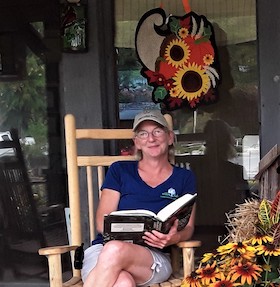 Lisa Mongeau
Customer Service, Display & Plant Specialist
You can find Lisa in our garden center. She has a vast knowledge of our plants and displays, and loves helping customers find just what they are looking for. Her favorite part about working at Willow Ridge is the people, employees and customers. Lisa loves the passion our employees share, which encourages an environment of fun, learning, and growth. Best part, she says she gets to work at the most beautiful place in Oak Ridge! When she isn't here helping customers, you will find her gardening, crafting, and cooking.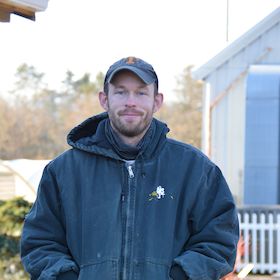 Zach Dickinson
As our landscape foreman, Zack says he really enjoys what he does on a daily basis. Having the opportunity to transform a client's lawn is a fulfilling and enjoyable job for him. You can really tell that his work is his passion, because when not working you will find him woodworking, working on ponds, and gardening.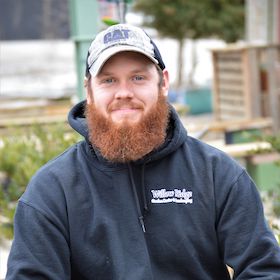 Jared Phillips
Pond Maintenance Supervisor
After proudly serving with the United State Marine Corps, Jared has settled down where he was born and raised, Oak Ridge, TN. Obtaining his Aquascape certification, has allowed him to become the landscaping pond maintenance supervisor here at Willow Ridge. Jared enjoys his job because it allows him to be outside and enjoy nature. You will even find him outside in his spare time either hunting, fishing, or hiking. Jared lives daily be "With God all things are possible!".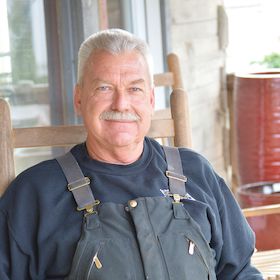 "Cranky Franky" Winters aka Grumpy
As our Knoxville hardscapes team leader, Franky is one of our creative minds that helps design the perfect outdoor living space for you. Don't let his name fool you, because his favorite part about his job is getting to meet new customers and helping create their dream outdoor space. Here at Willow Ridge Garden Center & Landscaping, we really like to say Franky is a Jack of all trades. He is sure to help you create just what you have in mind.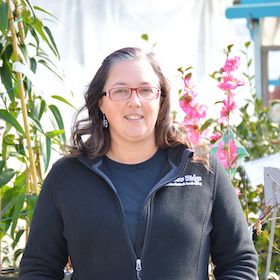 Heather Shores
Her title says it all, you can find Heather working out in our greenhouse at the garden center. Growing up on a farm in Clinton, TN has allowed her to have hands on learning when it comes to plants. She combines that with her greenhouse management and soil conservation trainings, which makes her one of our experts! She has worked in customer service for years but loves working at Willow Ridge because she says we have the best customers. Her favorite quote fits her perfectly, "if you look the right way, you can see the whole world is garden." -Hodgson Burnette.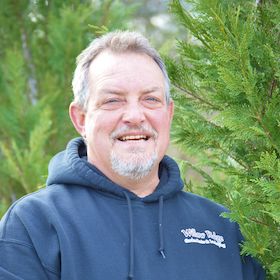 Scott Russell
We like to call Scott our plant whisperer because he just enjoys being outdoors with the plants that much. His experience came from working in the wholesale industry, caring for and selling plants to local Knoxville landscapers. When not working, you can find Scott hunting, fishing, drawing, or painting. His favorite quote is one his father passed on to him. The conversation was about picking your friends wisely and running with the wrong crowd. He would say "If you play with it, you smell like it."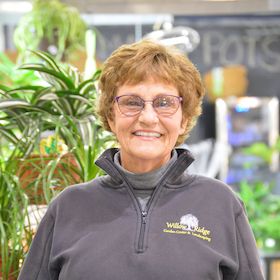 Chris Johnson
Chris obtained her degree in Ornamental Horticulture & Landscape Design from The University of Tennessee and has proudly shared her skills with Willow Ridge for over 26 years. She loves being able to educate our customers about plants and designing gardens that help fulfill their design dreams. She is a huge part of our team, and helps with perennial buying, advertising & Facebook facilitating, event coordinating, outdoor display and merchandise coordinating, and she is responsible for the We Plan, You Plant program. Although we believe her specialty includes all of the above, she says plant and pest identification and problem solving is her forte.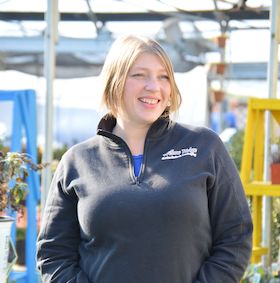 Lauren Schaab
Lauren graduated from ETSU with a B.A. in Fine Arts and concentration in sculpture. With her schooling, & her hobbies of gardening and ceramic art, she decided to explore her passion here at Willow Ridge Garden Center & Landscaping. She loves working here because our employees are like a family, and everyone truly loves ¬¬¬their job. One of Lauren's favorite quotes is "Not all who wander are lost", which fits her creative personality perfectly!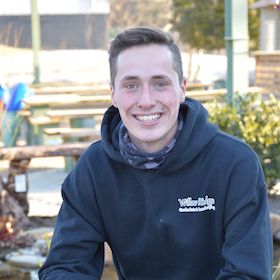 Noah Turner
Noah has been in the landscaping industry for over 5 years. During this time, he has become an interlocking concrete paver installer, certified paver installer, as well as a certified aquascapes installer. He chose to become a part of the Willow Ridge Garden Center & Landscaping team because we provide a family-like atmosphere here. Noah says his favorite part of his job is that he can change someone's life by the custom hardscape design he provides for their home. When not working, you can find him enjoying outdoor activities like snowboarding, mountain biking, and hiking.
Noah's favorite quote: "We are what we repeatedly do; excellence, then, is not an act but a habit." – Aristotle
Logan Blair
Originally from Greenback, Logan moved to Maryville in 2019 and became one of our landscape technicians. Like a lot of our employees, he enjoys working for Willow Ridge Garden & Landscaping because of the family-like atmosphere. When he isn't busy working, you will find Logan skateboarding, cooking, and spending time with his wife and kids.
James Mendez
Moving here from California in 1999, James studied at TTU graduating with a bachelor's in Biology. This led to his passion for his work that allows him to continuously learn about plants and planting the perfect greenery for customers. In his spare time, you will find him at a coffee shop, hiking, or enjoying a road trip.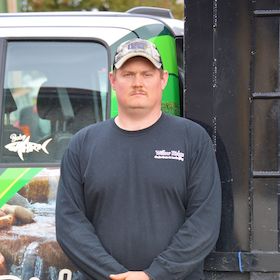 Cody Fox
Hardscape & Landscape Technician
Cody enjoys working with his hands and building stuff, which is why you will find him working with our hardscapes and landscaping team. He is able to bring your design dreams to life, while creating a healthy outdoor living space that is able to sustain the crazy East Tennessee weather. When he is working, Cody's hobbies include racing, being a volunteer firefighter, and spending time with his family.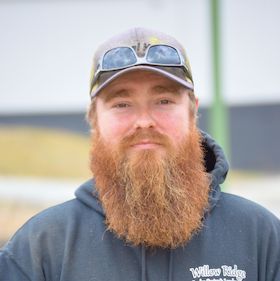 Chase Harrelson
Landscape & Pond Technician
Originally from Mississippi, Chase gained a lot of his training from working at a family-owned nursery and landscaping company for over 8 years. Now that he is a proud member of Willow Ridge, he is one of our highly skilled landscaping & pond technicians. Working with a team that feels like family is one of his favorite parts about his job, and he carries that family atmosphere over to our customers. When he isn't working, Chase is usually fishing or on the farm.
Let's Get Started
Ready to start a project? Upload your photos and we'll get in touch with a scheduled consultation.