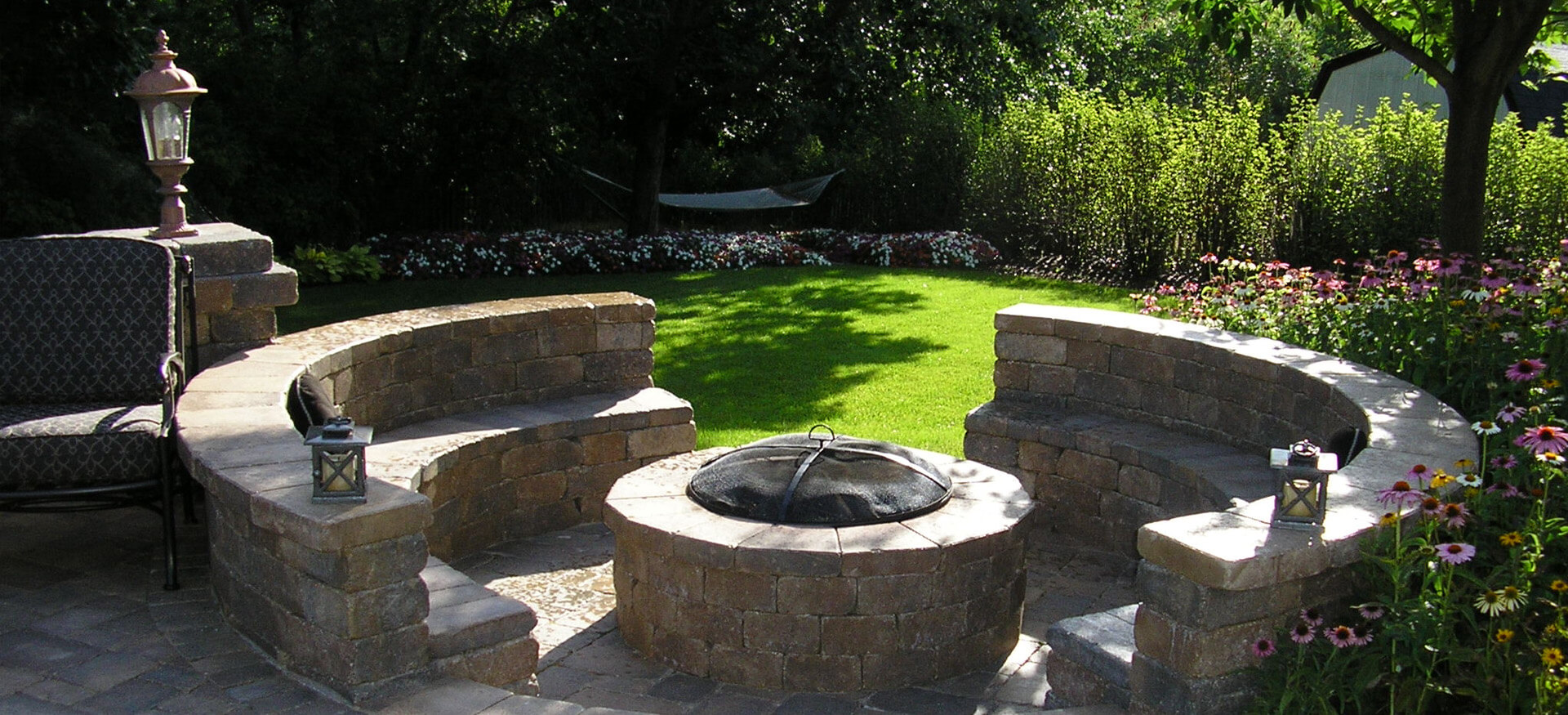 Hardscaping: Walkways, Driveways, Patios and More
Hardscaping is a term used to refer to any of the hard surface, or non-plant elements used in a planned outdoor space. These elements can include paver walkways, driveways, segmental retaining walls, stone work, fences, gates, and sometimes low-voltage lighting.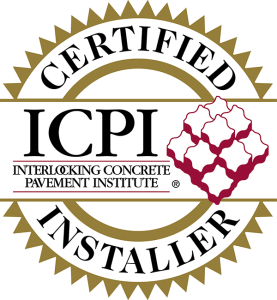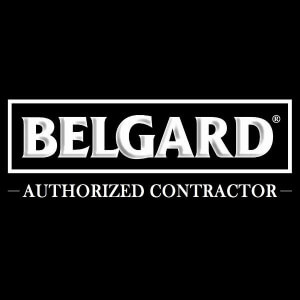 How can this be useful to you, and why do you want to include this in your outdoor plans?
The use of hardscaping can be an important element in your plan to provide the ability to erect landscaping features through the use of retaining walls, which would otherwise be impossible due to slopes or poor durability of grass or soil surfaces. Hardscape elements also add architectural structure and define a particular style with arbors and pergolas, gates, fences, etc.
They can provide shelter and privacy. A simple example of the good use of hardscaping is to provide plan cohesiveness to several areas. This can be done by tying them together through the use of the same type of paver walkway in each area, much the same as with complimentary plant materials that are repeated throughout the horticultural plan.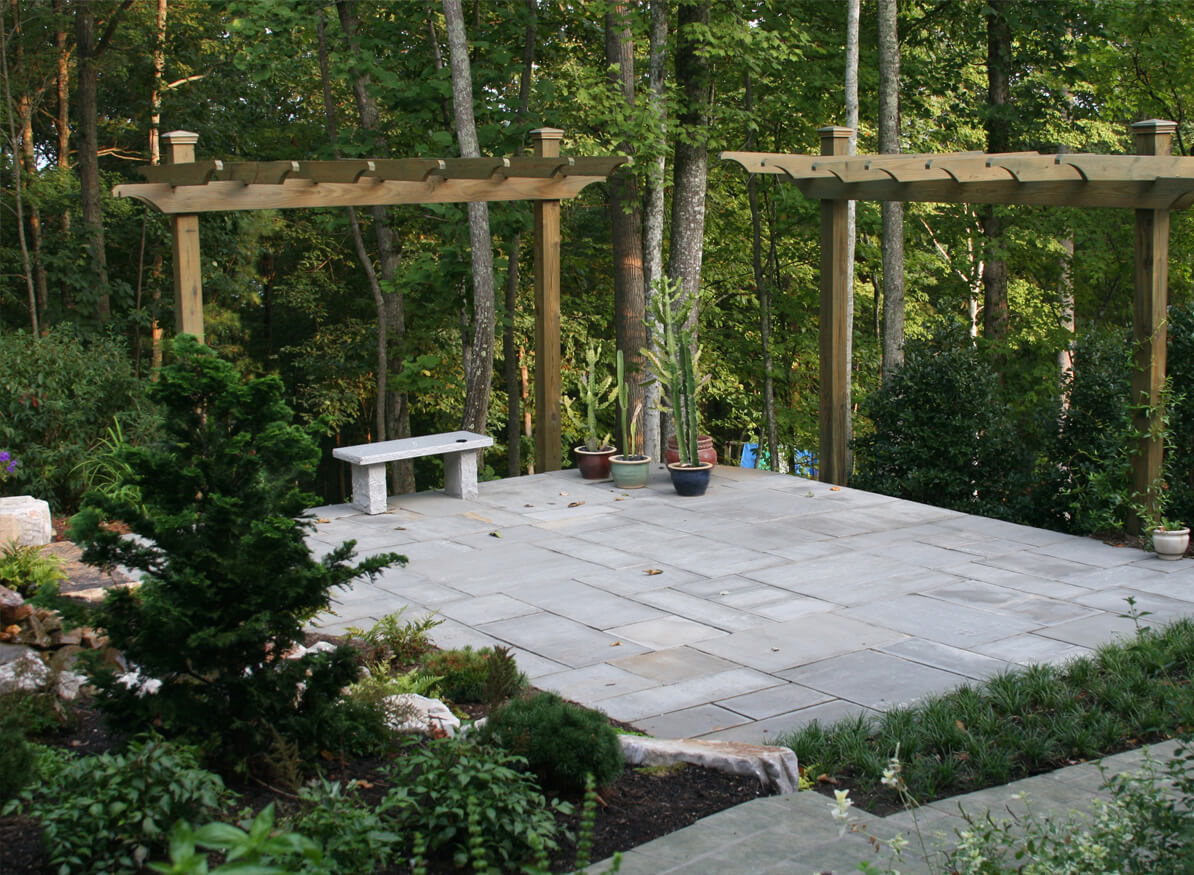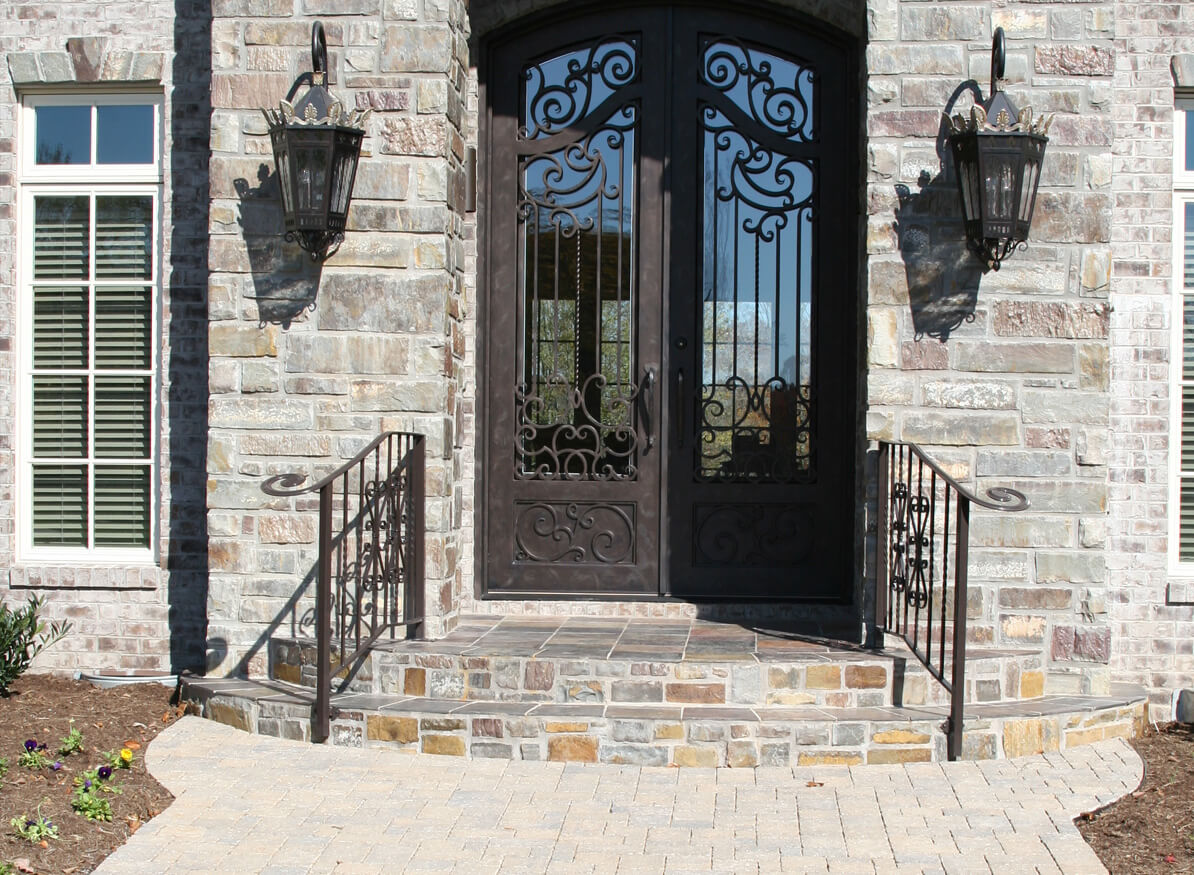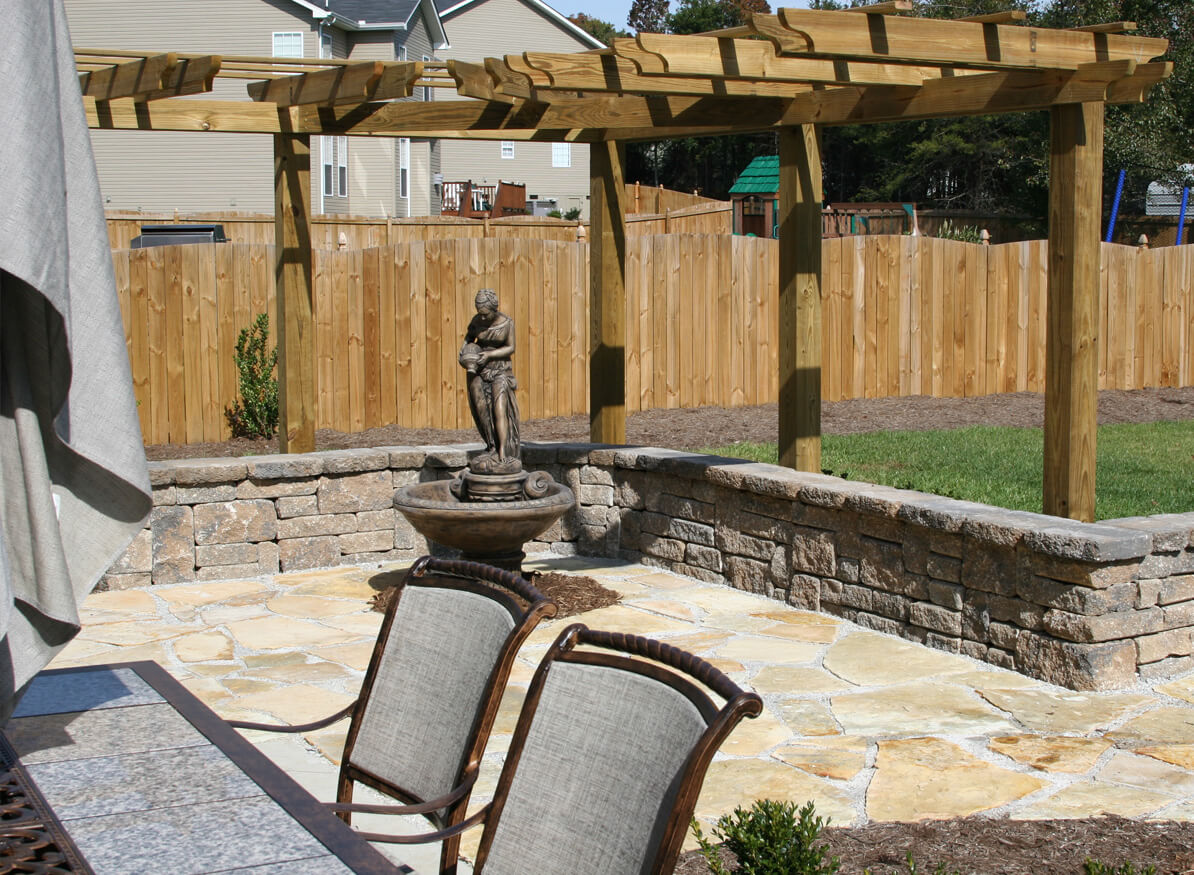 Hardscaping is only hard if you are not properly trained and certified in the proper installation techniques that make it perform as intended. Our team is industry certified by all the regulating bodies, and has years of experience to assure you that we are installing these elements properly.
If we use Belgard pavers in your project, we offer you the Belgard 15 year warranty, since we are certified installers.
If you are considering the use of any of these elements for your outdoor plans, then quality installation, workmanship, experience, and adding value to your home should drive your decision making.
You will want a company that represents all of these qualities to partner with you on your project and Willow Ridge Landscaping is the perfect choice.
Willow Ridge makes it easy to check off your wish list for hardscapes.
Do you have an outdoor project in mind to enhance the look or function of your back yard? Contact Willow Ridge today! We'll be happy to answer any of your questions!