Pond Repair & Renovation
Willow Ridge Garden Center & Landscaping offers top of the line pond repair & renovation services in Knoxville & Oak Ridge, TN.
"I Need A Pond Repair & Renovation Because…
I had someone that didn't really know what they were doing come in and try to build it!"
I just moved into a new home and the pond doesn't seem to be running!"
I've been neglecting the water feature for so long that it no longer works!"
I know it has a leak and I'm afraid something might happen to my Koi Fish!"
Whatever the reason is for wanting to repair that problem water feature of yours, we've helped clients in that situation. With over 300 years of combined water feature experience, we've seen it all!
Chances are if a Certified Aquascape Contractor built your pond, you won't be needing this service. Unfortunately, that is not always the case!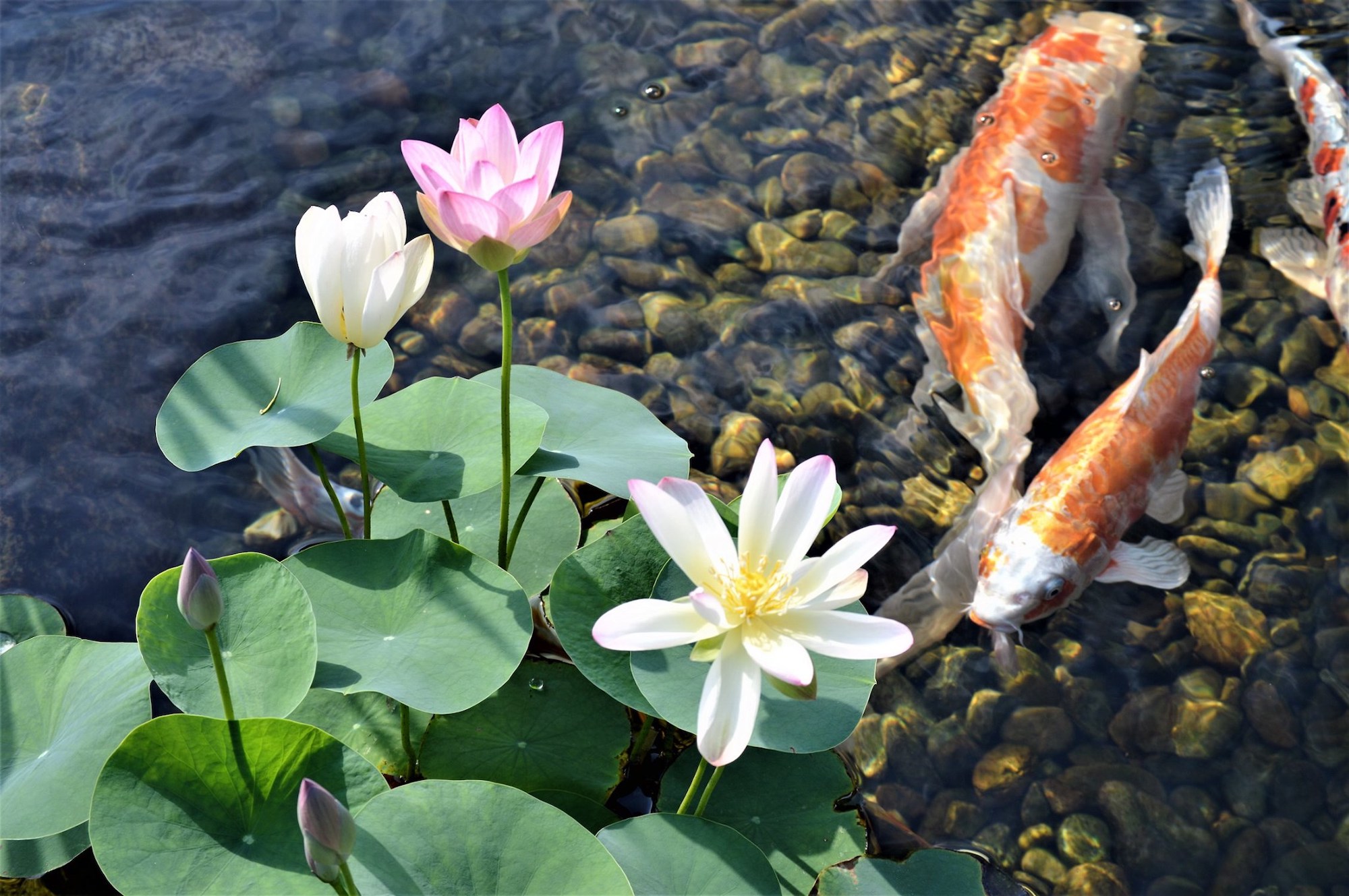 Our Approach to performing a pond repair & building water features:
Replacing Bad Pumps
Sometimes a non-functioning pond or water feature can be as simple as a pump replacement. When we install a new pump, we'll make sure it's the right one and that it's what you want! Our pumps also come with a factory warranty so if there are issues with it, we'll take care of it.
Adding Filtration or Replacing Filter Media
Adding a pond filter is when the renovation steps start to really come to light. If your feature does not have any sort of filtration system to it, it's really time you consider getting one. It only makes your life easier!
Answering "Why is my pond green?"
When we get a call about "my pond is green," there are a lot of different reasons for this. It could be anything from not having plants in the pond all the way to a mechanical error in the ecosystem of the pond. We'll work with you to determine what setup you currently have, what the potential cause(s) of the green water, and what your steps moving forward are. Why have a pond if you can't enjoy it!
The whole idea behind the ponds and water features that Willow Ridge likes to install are those that are both low-maintenance but also very natural looking. The last thing you want is to have a waterfall or stream that shows a ton of black liner because it is starting to fall apart. We do rebuilds in which we can either replicate what you had or let you start from scratch.
This, unforuntatley, is one of the most common problems we encounter in the water garden industry. Majority of the time when a pond is leaking, the issue is somewhere between the pond filter and the waterfall/stream. We like to perform a leak test which allows us to see if the above truly is the issue or if it lies somewhere in the pond liner because those are two totally separate conversations.
Your pond or water feature is most likely the focal point of your yard, whether you enjoy it or not. Since we have a lot of different repair and renovation solutions, we'd be glad to talk to you about your situation. Just give us a shout below!
Landscaping Services | Some of Our Work
The experts at Willow Ridge Garden Center & Landscaping provide you with beautiful hardscape & landscaping designs, unique water features, season plants for decoration, & so much more! We have provided a photo gallery that displays some of our work, & a video gallery that features how to videos!