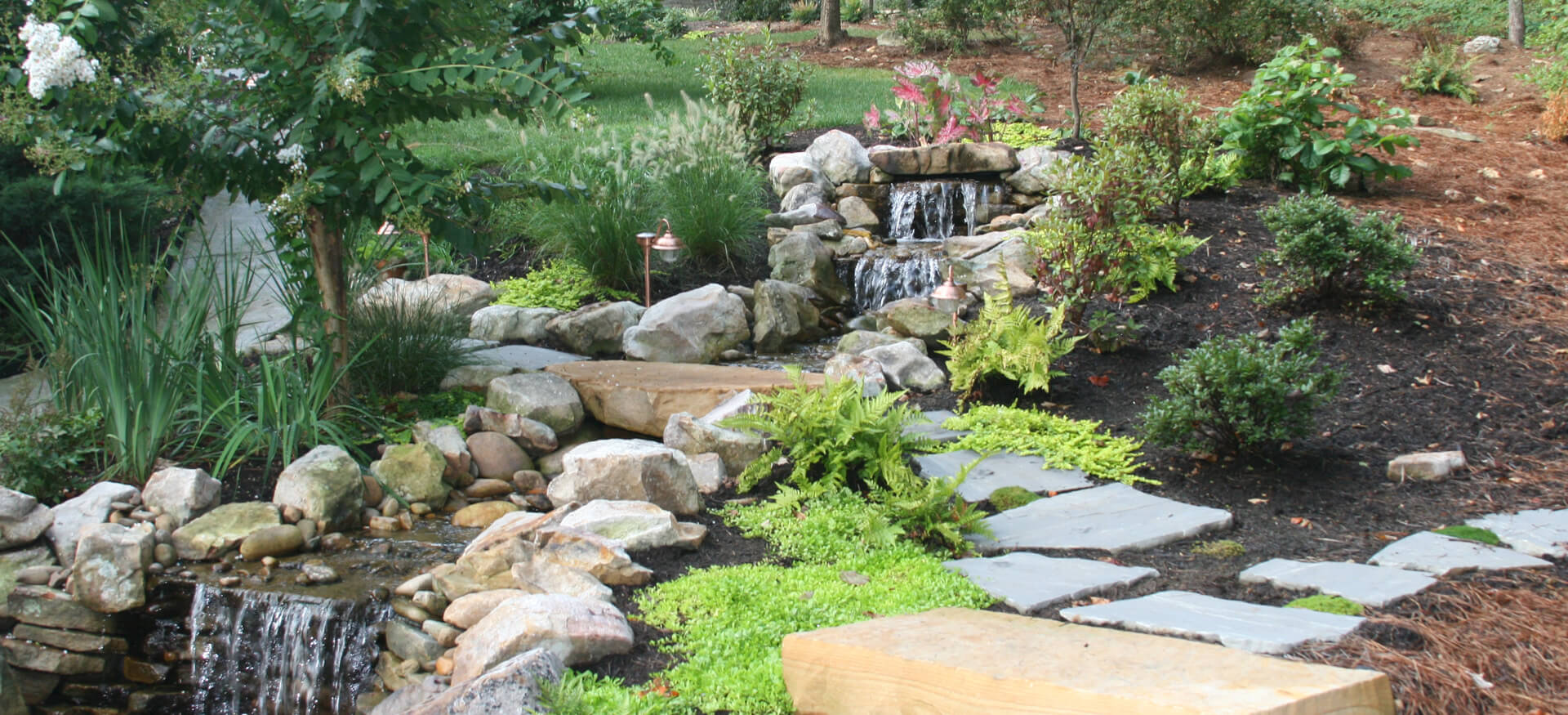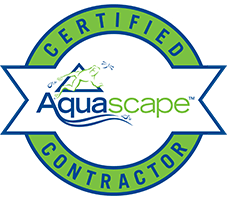 Pondless water features are simply a re-circulating waterfall and or stream without the presence of a pond. You can have the sight and sound of running water without having to deal with the maintenance and safety concerns associated with a pond.
No pond means no fish to care for, no skimmers to clean, and almost no maintenance.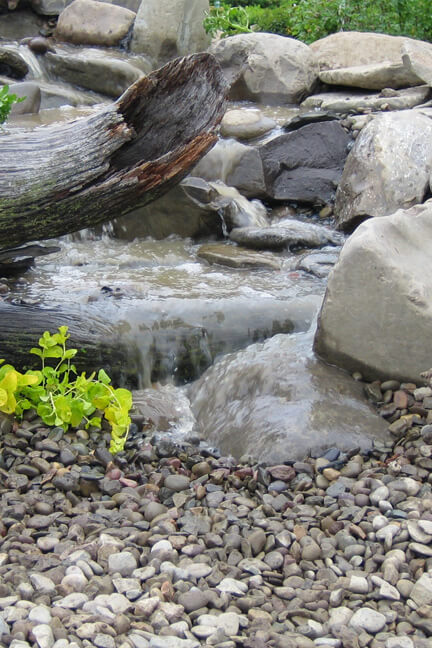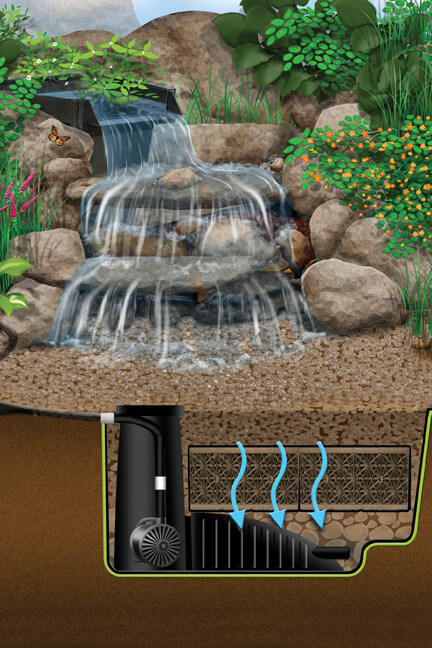 Pondless water features are perfect for schools, business, or those who travel frequently. They are also great for those with a limited space. No pond means less room that is needed.
They are also called disappearing streams or waterfalls because the water does not form a pond but instead disappears into an underground pondless reservoir filled with rock and gravel.
The water is pumped from the underground reservoir to the waterfall or stream and disappears back into the reservoir.
The cost of a small waterfall or stream range from $5000.00 to 8500.00. Medium size waterfall and streams range between $8500.00 and $15,000.00. We also do very large pondless features that range from $20,000 to $100,000.