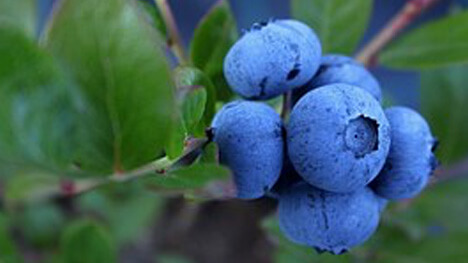 Best Blueberry Plants for East Tennessee
There are two main types of blueberry plants: Rabbiteye and Highbush.
Rabbiteye
Rabbiteye varieties are native to the southern United States and Highbush varieties are native to the Northern United States.  They are a beautiful addition to any home garden.  If left unpruned they can reach 10 – 12 feet tall.  You will need to plant two or more varieties for cross pollination.
Rabbiteye do better in drier, warmer temperatures but like the soil moisture maintained at a constant level. Plants bloom early enough to be damaged by frost. Fruit is usually smaller and sweeter than highbush varieties.
Highbush
Highbush do better in the higher elevations of Tennessee. Highbush does not like hot weather. It is best not to plant Highbush in the lower elevations without consistent watering. Highbush bloom later and are less likely to be damaged by frost. Fruit is larger and less sweet than Rabbiteye.
Selecting a site to plant
Selecting the correct site for your blueberry plants will help you have greater success. Once plants are established they are not difficult to maintain, but the first year is crucial in the success of the plant.
Blueberries do not like to be over fertilized. Doing a soil sample is best before planting. Best time to fertilize is at bud break and at smaller amounts 6 and 12 weeks after. Use elemental sulfur or cottonseed meal to lower pH. It may take 3 years to reach correct pH for blueberries to flourish.