A Step by Step Guide On How To Divide A Water Lily!
In this video, Lora will show you how to divide a Water Lily and replant it.  With tips on choosing a good section of tuber to replant and how to place it back into your pond.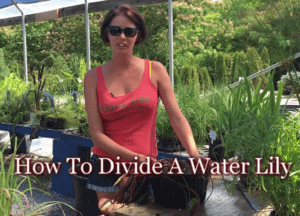 For more on water plants check these out : Top Ten Aquatic Plants & How To Divide Marginal Water Plants!