The Many Shades of Evergreen Foliage Color
Evergreen plants are the backbone of every landscape, carrying the design through all four seasons. Evergreens hold their leaves all year adding much needed texture with their glossy broadleaves or spikey needlelike foliage. Evergreen foliage color comes in many hues. Tints and shades of basic green abound, ranging from gray-green to yellow-green and from dark to light shades. Some might be better named "evergold" or "everblue"!
Everblue
"Everblue" foliage can be obtained by choosing some amazing conifers. Certain cultivars of juniper, false cypress, and spruce lend a steely blue color that looks fantastic under dreary winter skies or freshly fallen snow. Far albert blue spruce, grey owl juniper, boulevard false cypress or blue ice cypress are wonderful choices.  Blue conifers look great paired with dark green yews or white variegated broadleaf evergreens like goshiki osmanthus and variegated boxwood.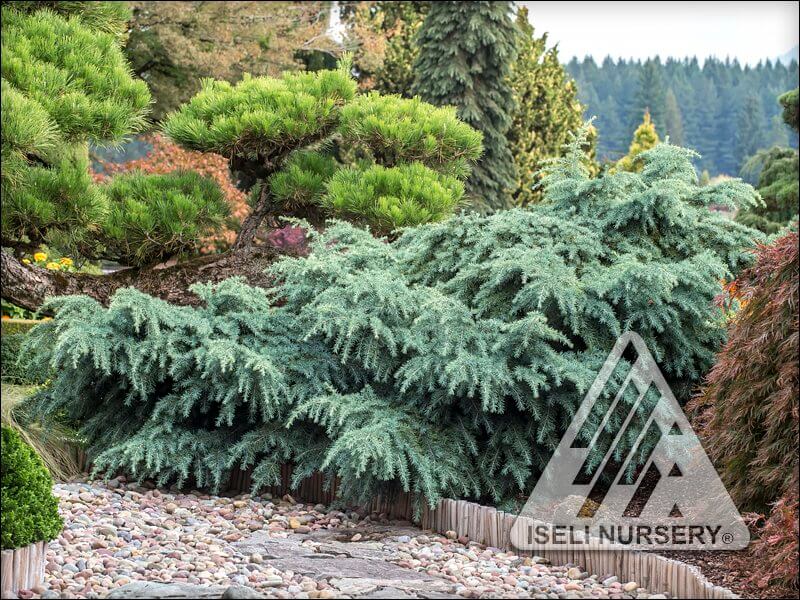 Evergold
Golden yellow-green conifers warm up a winter garden, almost like summer sunshine. Gold mop cypress is a favorite landscape plant because of their sunny color. Many people who crave lots of color in their winter garden pair gold mops with the scarlet winter foliage of a firepower Nandina. The low growing mother lode juniper hugs the ground with golden needlelike foliage. A good conical upright gold shrub in Jantar Arborvitae. Gold is a strong focal point color, so use it sparingly. You can place it around the garden to create movement as the eye will follow it from place to place.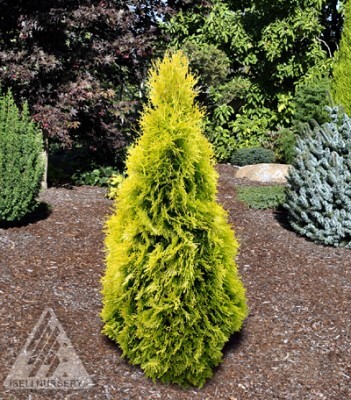 Reds & Purples
Some evergreens, both coniferous and broad-leafed, change color during the colder months and gain purplish, red, or bronze tint. Andorra juniper is an example of a conifer that changes. Pieris, Rhododendron P.J.M., and Hinodegiri Azalea are few examples of broadleaf evergreens with interesting purplish winter color.
Armed with this knowledge, can't you think of a few areas in your current landscape that would benefit from the addition of some colorful evergreens? As the leaves fall, it becomes apparent that we need to make the garden more interesting for all seasons. Don't forget to take this concept on down to ground level. Adding evergreen groundcovers such as periwinkle, Mondo grass (dwarf, black, or variegated), pachysandra, candytuft, or dianthus to the front of your new evergreen borders will make the areas sing. The exciting world of "evergreens" awaits at Willow Ridge Garden Center
Three Best Conifers For All Seasons